European Heat Pump Summit Newsroom
REFCOLD INDIA 2020 goes virtual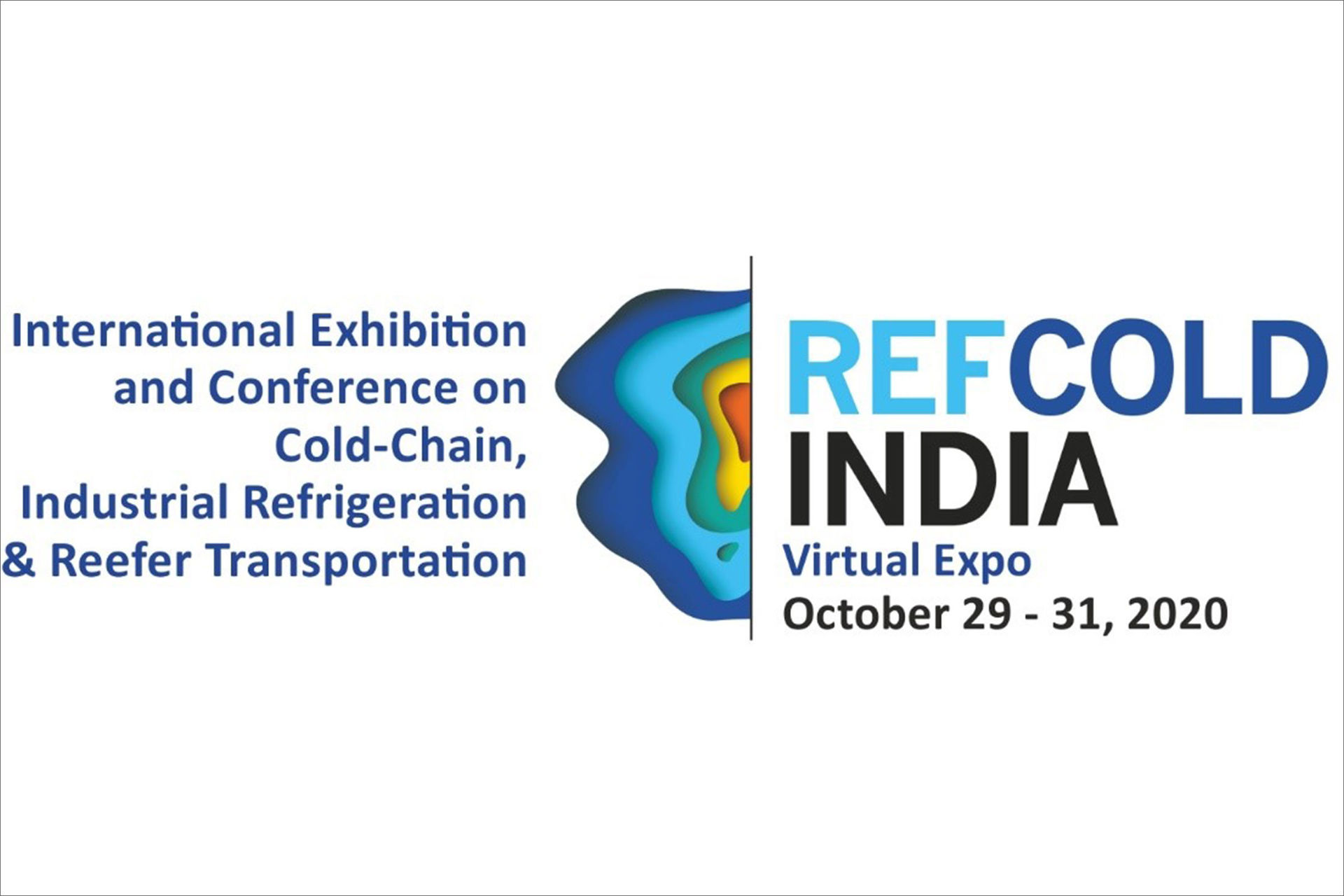 REFCOLD INDIA – GOES VIRTUAL, 2020 EDITION, South Asia's largest Exhibition and Conference on  Cold-Chain, Industrial Refrigeration & Reefer Transportation will be held from 29th to 31st of October 2020. The event is being launched in response to the interest expressed by the Industry to stay connected amidst these unprecedented times.
Participants at virtual edition of REFCOLD INDIA will be able to establish contacts, enhance their networks, share knowledge, and discuss new products, projects and developments in the sector. Industry Experts can look forward to a top-level conference program featuring national as well as international speakers of repute who will provide interesting insights and shed light on latest trends. 
Speaking on the occasion, Mr. Anoop Ballaney, Chairman – REFCOLD INDIA – GOES VIRTUAL, 2020 EDITION, shared: "India's most relevant forum for the Cold-Chain, Industrial Refrigeration & Reefer Transportation Industry will be held from October 29th-31st, 2020 in a virtual format. The event is being organized in response to the interest expressed by the Industry to stay connected amidst these unprecedented times. From the time of its launch in 2018, REFCOLD INDIA has enjoyed a high level of support and participation from the Industry. The 2020 edition has been created as a special experience for exhibitors as also visitors to promote the development and expansion of this sector."
Delegates to technical sessions can expect a good mix of sessions, interactive panel discussions via Q&A chat conversations, masterclass sessions, while exhibitors can showcase their products, build conversations and have one-to-one meetings with registered attendees.
Ms. Sonia Prashar, Managing Director, NürnbergMesse India said, "With REFCOLD INDIA GOES VIRTUAL, 2020 edition, we aim to establish a forum which will keep the stakeholders engaged through dialogue & discussions. The event will enable us to remain connected, albeit in a different format, while setting the stage for innovation and future planning.  We would like to thank you most sincerely and the industry stakeholders for the feedback shared during the last few days, which helped us reach this decision."
Adding to this, Mr. Richie Mittal, National President ISHRAE (Indian Society of Heating, Refrigerating and Air-conditioning Engineers said, "It's a proud moment for ISHRAE along with NürnbergMesse India to announce first ever virtual exhibition on refrigeration and cold chain. The platform is designed to offer access to an exclusive virtual forum featuring exhibitor product information, announcements and demos, conference session, product presentation etc."
The World needs a reliable and effective Cold Chain now more than ever. The coronavirus pandemic has further fueled the demand for refrigerated trucks to transport perishable goods, and is likely to create an urgent future need to move vaccines around the world at controlled temperatures. Apart from keeping the supply of essential goods flowing, the sector is helping to improve food security and cut down waste, while also enabling medical supplies to reach their destination safely.
Both ISHRAE and NürnbergMesse India, welcome every stakeholder in the Cold Chain and Refrigeration industry to make use of this platform and keep the business going.
For initial information on this year's special event please refer to: www.refcoldindia.com/home
About ISHRAE
The Indian Society of Heating, Refrigerating and Air Conditioning Engineers (ISHRAE), was founded in 1981 at New Delhi by a group of eminent HVAC&R professionals. ISHRAE today has more than 28,780 HVAC&R professionals and Student-members. ISHRAE operates from 41 Chapters and sub Chapters spread all over India, with HQ in Delhi. It is led by a team of elected officers, who are members of the Society, working on a voluntary basis, and collectively called the Board of Governors.
Website: www.ishrae.in
About NürnbergMesse Group
NürnbergMesse is one of the 15 largest exhibition companies in the world. Its portfolio covers some 120 national and international exhibitions and congresses in analogue, hybrid and digital form at the Nuremberg location and throughout the world. It is the people, their ideas and products, which have made NürnbergMesse a globally successful exhibition company. This success story is at the same time a mandate for action for the future. It is our claim to deliver the decisive impulse for our customers' business. Because with our events it is particularly our guests from abroad which make a trade fair into a world-leading trade fair in the first place. Every year, about 35,000 exhibitors (international share: 44%) and up to 1.5 million visitors (international share of trade visitors: 26%) participate in the own, partner and guest events staged by the NürnbergMesse Group, which is present with subsidiary companies in China, North America, Brazil, Italy, India and Greece. Worldwide, the NürnbergMesse Group has a network of 45 representative agencies which are active in 103 countries.
www.nuernbergmesse.de, www.nm-india.com
For bookings please contact:
Rohan Chopra
Director - Projects
NürnbergMesse India Pvt. Ltd.
+91 9606039468
Sheetal Chandhoke
Manager - Projects
NürnbergMesse India Pvt. Ltd.
sheetal.chandhoke@nm-india.com
+91 9599910410
Contact for Press & PR:
Rucheeka Chhugani
Director - Corporate Communications
NürnbergMesse India Pvt. Ltd.