European Heat Pump Summit Newsroom
Premiere: Chillventa AWARD – Connecting Experts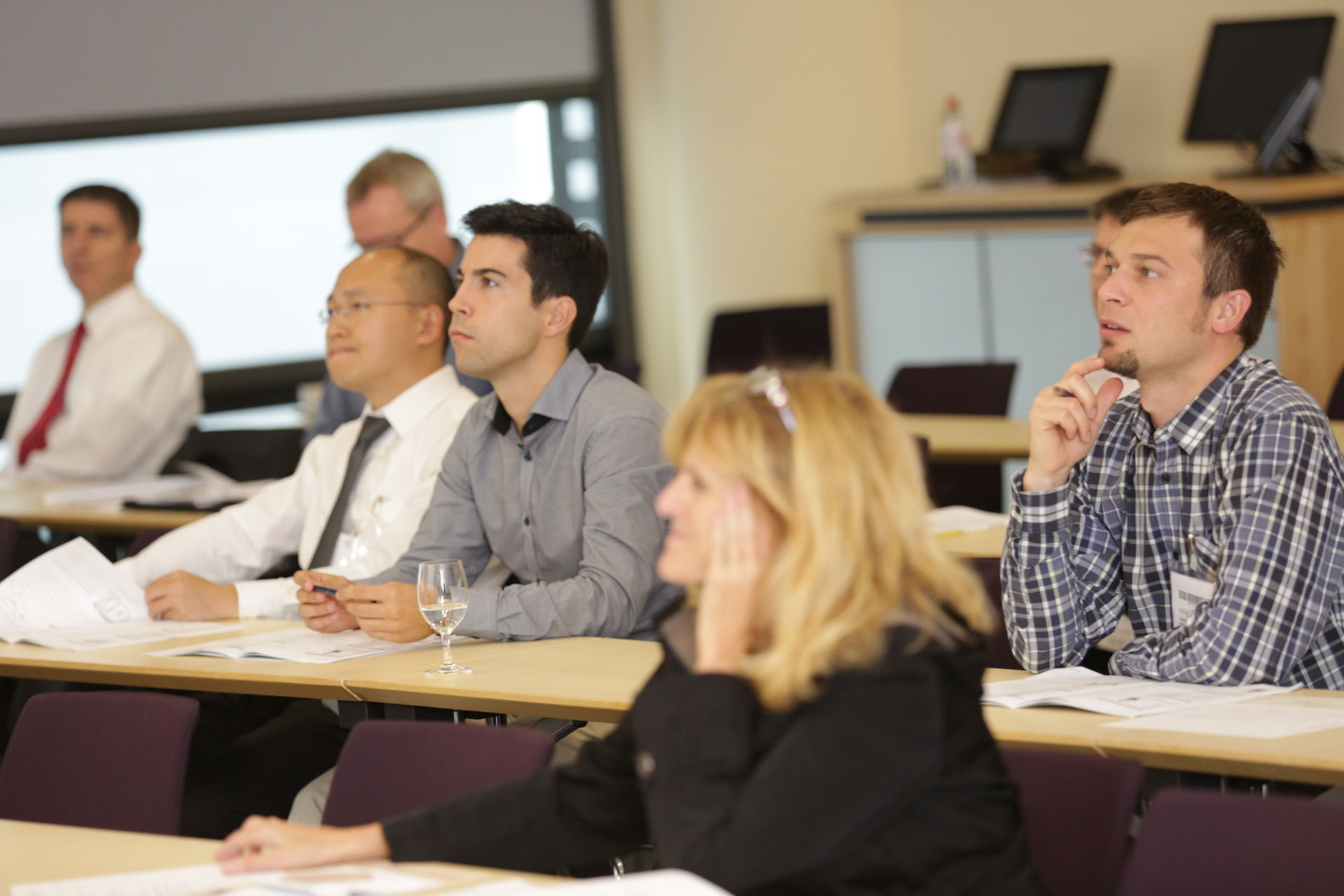 Chillventa is without question the world's largest and most important trade fair today for the refrigeration industry with the air-conditioning, ventilation and heat pump sectors. For 2016, all the indicators are once again pointing towards success. The event organisers are already expecting an increase in both floor area and exhibitor numbers. Chillventa is far more than just a trade show; this is where projects are brought to life, trends are set and innovative products are presented to the market. This is also where the community meets and where experts from around the world come together: Chillventa Connecting Experts. It was thus an obvious decision for NürnbergMesse to work together with a strong partner, Bauverlag, to launch the Chillventa AWARD. The prize is awarded in the four categories of commercial refrigeration, large-scale refrigeration, air-conditioning and heat pumps in recognition of special and exemplary expert team projects.
"We are very pleased that we will be awarding the Chillventa AWARD this year for the first time. There are not many sectors of industry that are as innovative and inventive as the refrigeration, air-conditioning, ventilation and heat pump community, and it is only right to highlight and pay tribute to this. At Chillventa, experts from around the world meet, develop projects together and set them on track. It was therefore an obvious opportunity to invite entries for a high-quality competition to evaluate the best, most exciting and most innovative projects in four categories and to present them with the Chillventa AWARD. Chillventa is an ideal platform for a prize of this quality", stated the Chillventa AWARD initiators, Christoph Brauneis, Senior Editor KKA, tab and jury member, and Daniela Heinkel, Director Exhibition Chillventa, NürnbergMesse.
The Chillventa AWARD – paying tribute to expert team achievements
The Chillventa AWARD is presented by NürnbergMesse in cooperation with the Bauverlag publishing house, with its trade journals "KKA Kälte Klima Aktuell" and "tab – Das Fachmedium der TGA-Branche". The Chillventa AWARD honours teams of experts (planners, system builders, principals/operators) who, in an exemplary collaboration going beyond normal technical standards, have realised a project that excels in terms of functionality, energy consumption and technical innovations. In evaluating the projects, the jury – in line with the Chillventa motto of "Connecting Experts" – will focus in particular on the interplay between the people involved in the project, from conceptual formulation, through planning and system construction to the operation of the system. Projects submitted for the award must clear demonstrate and map the level of quality reached through cooperative planning.
Alongside these points, the Chillventa AWARD will also consider the above-mentioned aspects of the system's functionality, energy consumption and technical innovation. Other aspects, such as compliance with the planned budget and timetable, environmental safety requirements, certifications, etc. will be integrated into the jury's assessment. The Chillventa AWARD considers any form of refrigeration, air-conditioning or heat pump system (new or refurbished that has been carried out in Europe. Projects may be submitted which have been carried out on the applicant's own responsibility and which are completed by the final date for submission for the AWARD. The submitted project must not have been completed any more than two years ago.
Who can apply for the Chillventa AWARD?
The competition is open on an equal footing to principals/operators, planners and system builders, as individuals or in consortia, with an office in a European country – and the partners taking part must be explicitly named. Manufacturers of components and systems from the industry or the trade are not entitled to enter. However, the industry and trade may support the authorised competitors with their submissions without any problems.
Commission of experts of the highest quality – the Chillventa AWARD Jury
Christoph Brauneis, Senior Editor, KKA and tab
Prof. Dr.-Ing. Michael Deichsel, Georg Simon Ohm Technical University, Nuremberg
Rolf Harig, Harig GmbH
Dr. Rainer Jakobs, IZW (Heat Pump and Refrigeration Engineering Information Centre)
Prof. Dr.-Ing. Ulrich Pfeiffenberger, Giessen-Friedberg University of Applied Sciences, Fachverband Gebäude-Klima [Building/Air-Conditioning Association]
Bertold Brackemeier, Manager Public Relations, NürnbergMesse
Award to be presented for the first time at Chillventa 2016
The Chillventa AWARD will be presented in the four categories of commercial refrigeration, large-scale refrigeration, air-conditioning and heat pumps. In each category, the project participants will be presented with their awards at the Chillventa on 11 October 2016.
Review and outlook: The Chillventa success story continues
All the key trade show figures for Chillventa 2014 were impressive. With 30,585 tradevisitors from 118 countries, Chillventa recorded its best result to date. This was an increase of 7.5% over the previous event. The total of 984 exhibitors was also pleasing – 70 more than even 2012 and also a record-breaking figure.
The prospects for Chillventa 2016 are already excellent, a good six months before the start of the trade fair: "We can already see that Chillventa 2016 will once again be bigger. We are very confident that we will at least reach our already excellent levels, in terms of both floor area and exhibitors, or even surpass them", stated Daniela Heinkel, Event Manager of Chillventa, NürnbergMesse. For more information: www.chillventa.de/en
The international refrigeration and air-conditioning network
With the key Chillventa trade fair and the European Heat Pump Summit in Nuremberg, ACREX India and the European Pavilion powered by Chillventa at China Refrigeration, NürnbergMesse has built up an impressive worldwide refrigeration, air-conditioning, ventilation and heat pump network in recent years. Here too, the motto is: Chillventa Connecting Experts.